Podcast: Play in new window | Download
Subscribe: Google Podcasts | Spotify | Stitcher | RSS
In this biography episode, we'll dive into the life of a little-known saint: Esther Ahn Kim. She was faithful to the Lord, to her family, and to her country, Korea. Her story takes place in the years preceding and during World War II, when Korea was under Japanese rule. Through Esther Ahn Kim's story, we are transported to a different time and place, but her faith story is still just as challenging and encouraging today.
Esther Ahn Kim was brave, but her bravery came from the Lord, who took care of her at every turn. She was devoted, but her devotion came from the inner strength of the Holy Spirit. She prepared to suffer and disciplined herself to endure all that she must for the sake of being faithful to her Lord. Her story has much to teach us.
The material for this podcast episode came from two main sources: Esther Ahn Kim's book, If I Perish, and Noel Piper's book, Faithful Women and Their Extraordinary God. If you would like to learn more about Esther Ahn Kim's story, her biography, If I Perish, is an easy and exciting read. There is so much more shared in her book than I was able to convey in a podcast episode.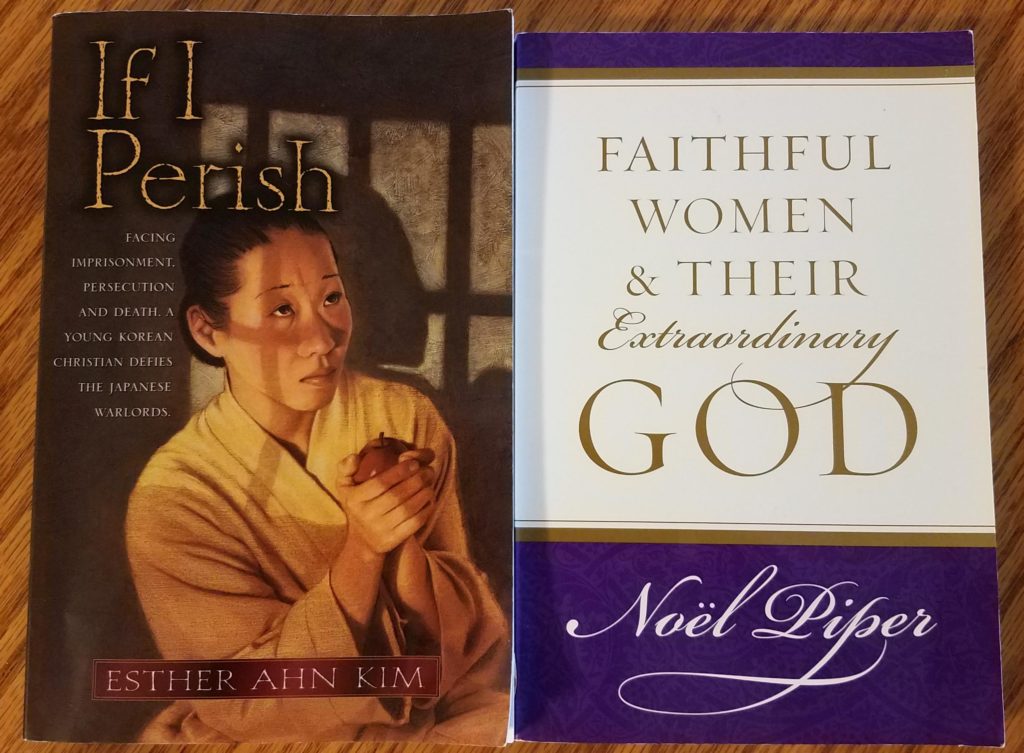 I loved so much about Esther Ahn Kim's story, but what I found most compelling was how she counted the cost of her actions and always found Jesus worth the consequences. What stands out to you about her story? I'd love to hear about it! Comment below or on PRN's Facebook page. If you've enjoyed this podcast, consider listening to one of these previous biography episodes:
Gladys Aylward: https://pauserenewnext.com/2018/12/04/woman-on-a-mission-the-story-of-gladys-aylward/
Sojourner Truth: https://pauserenewnext.com/2019/01/22/tall-within-the-story-of-sojourner-truth/
Josephine Butler: https://pauserenewnext.com/2019/04/02/an-advocate-for-the-exploited-the-josephine-butler-story/
May you be encouraged on your journey with Jesus.
Pause, Renew, Next!